When you're searching for a dependable electrical services in Central Arkansas - Call Precise. We offer electrical repair, installation and services for Maumelle, North Little Rock, Conway, Little Rock, Benton, Bryant and the surrounding areas. From trouble shooting to installation - whatever your electrical need - we can help!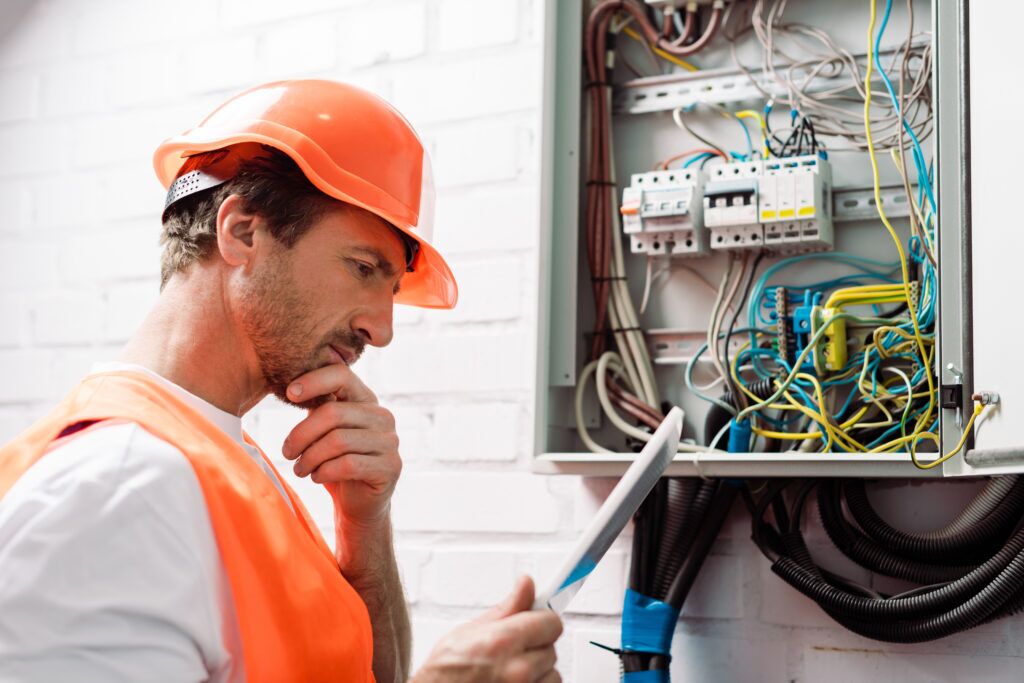 For the highest quality, expertise and excellent electrical repairs and electric installation needs, contact Precise at (501) 773-2473 to schedule an appointment. Our courteous electricians respect your property and family, providing attention to deatil that ensures high quality and secure work. And, our electricians always let you know what they are going to do before they start working on a repair. Simply put that are here to provide you with the best possible service in the Central Arkansas area. So when you're looking for a great Local Electrician in Central Arkansas- Call Precise!
Our electrical services include...
Emergency Electrician
Electricity is one of the most important services you will ever rely on. Unfortunately, electricity can fail at any time. When it does, it can be downright hazardous. Electrical wiring is complex and any mistake can be costly, uncomfortable or even fatal. Whether you are a homeowner or a business owner, the last thing your time and money can afford is an emergency situation with no one who knows exactly what to do. At Precise, we have highly trained electricians available to help you with any electrical emergency.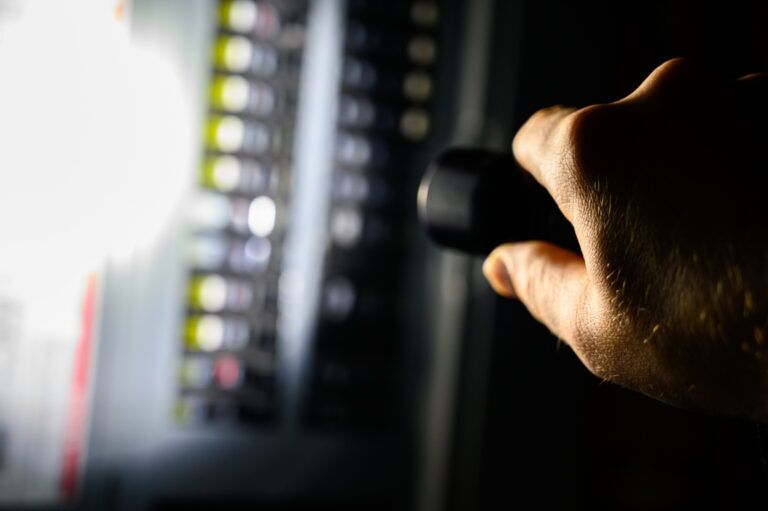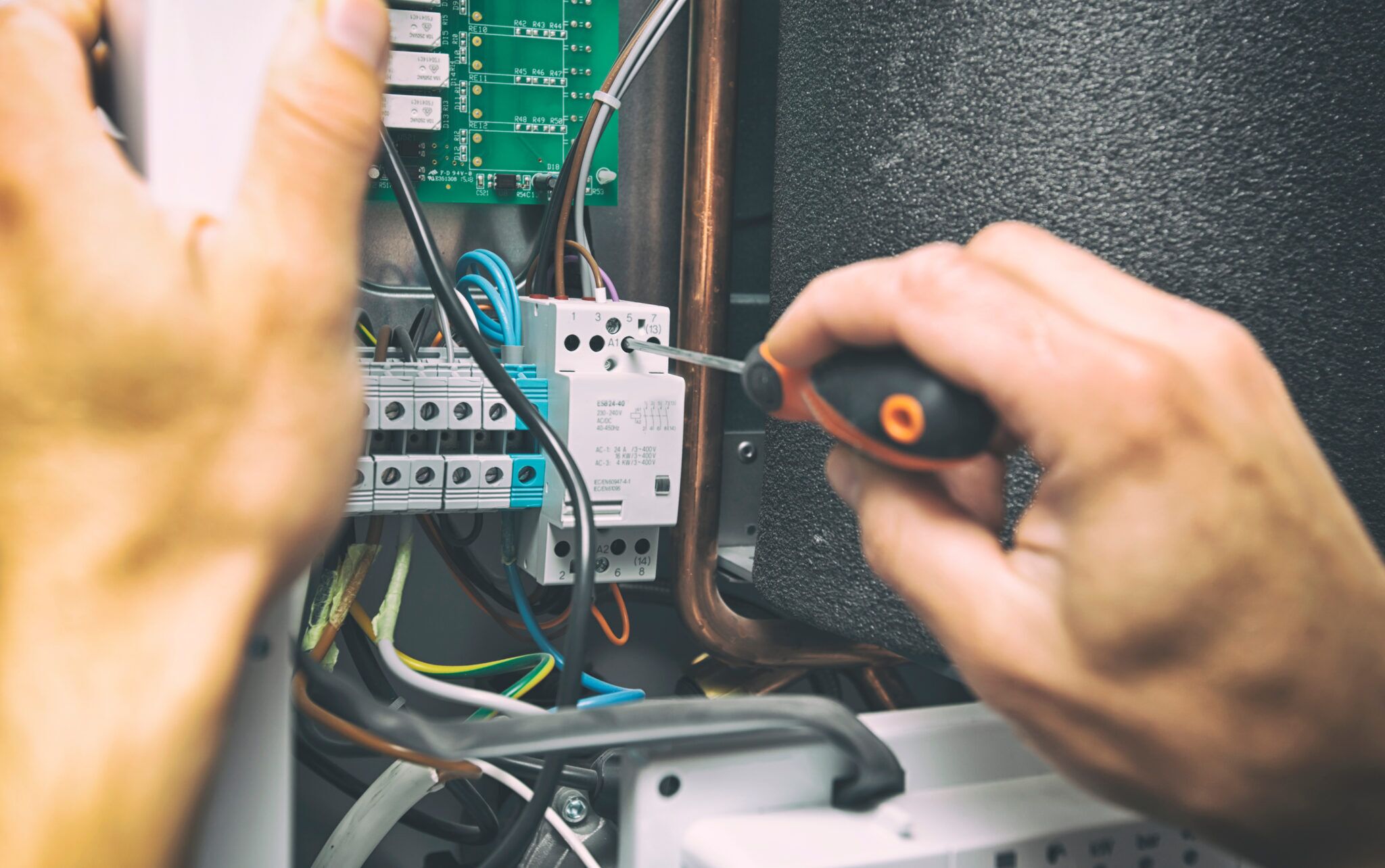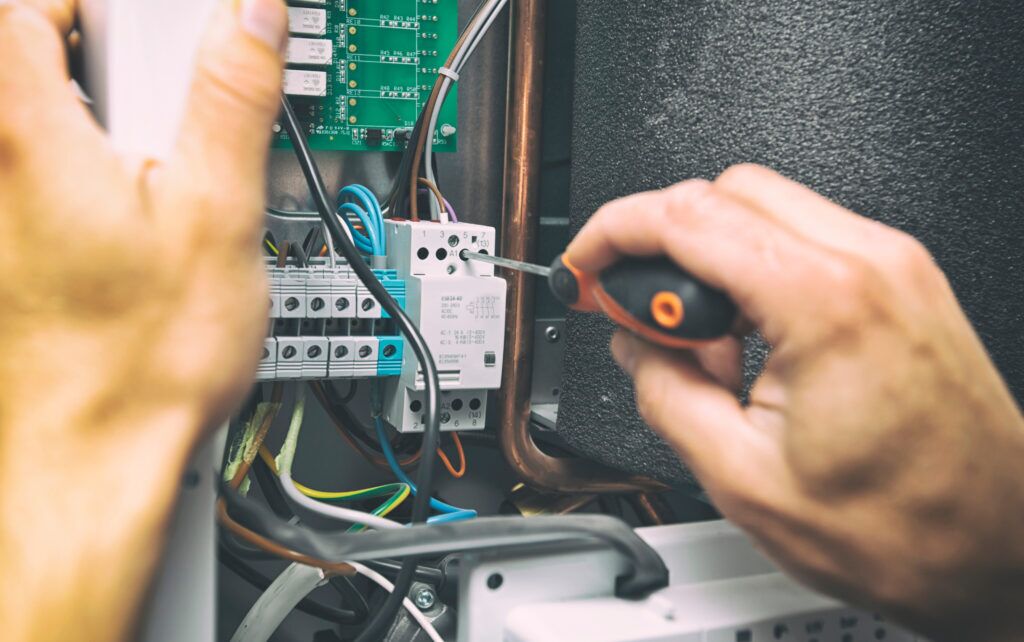 Electrical Repair
Electrical problems and don't know who to call? Have a unreliable electrician that shows up late for an appointment only to spend time and your money to fetch additional electrical equipment? It call all add up to one giant service bill. And if you do your own electrical troubleshooting it can cause more trouble than it solves. All electrical repair services by Precise are completed by our highly-trained, certified electricians. When one of our electricians from Precise arrives at your home, you can expect exceptional electrical services.
Electrical Inspections
Precise can provide electrical code inspections for Central Arkansas. Our fully licensed and insured electricians provide professional evaluations of all the electrical systems in your home or business. We will help you make the right choices to protect your investment and keep everyone safe. If your home electrical wiring does not meet this code, Precise also offers electrical repairs in order to ensure that your home or business is safe.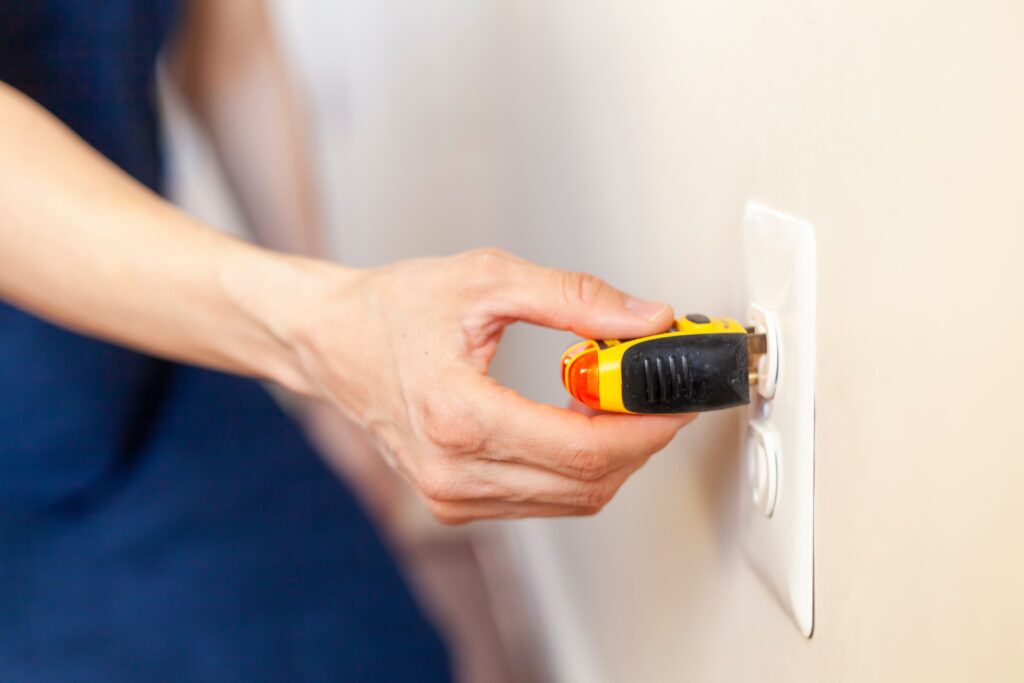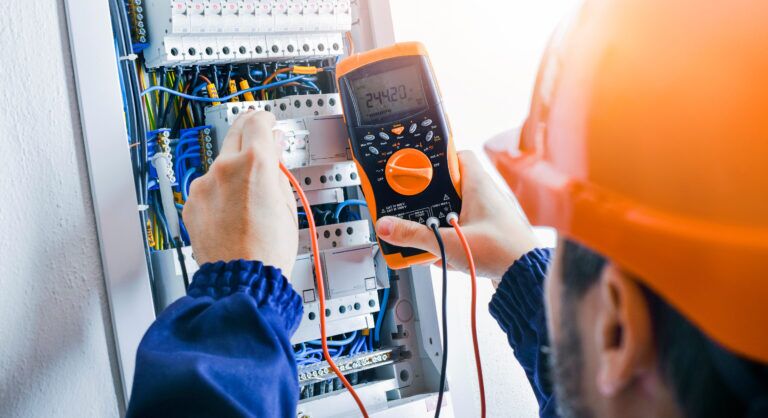 Circuit Breakers
Circuit breakers work just like water pipes—they keep our electricity moving smoothly from the electric company to your home. As families are using more and more electric devices in their homes, circuit breakers are becoming more and more important. This also means that there is a higher demand on the circuits within your home. At Precise, we care enough to send fully trained, knowledgeable, and experienced technicians. Each of them is fully equipped to handle any circuit breaker service you need. So when you need a professional electrician to fix your circuit breaker, you know where to turn: Precise.
Electrical Wiring
Precise has the experience and expertise to handle any electrical project in your home or office, including installing new fixtures or remodeling. Our Central Arkansas electricians specialize in custom wiring and can handle any situation, especially when it comes to wiring issues.
Precise understand that electrical wiring can be a daunting task for even the most experienced do-it-yourselfers. We are licensed and insured, and all of our Central Arkansas electricians have undergone extensive training in technical aspects of electrical wiring as well as safety codes. That's why we're able to complete projects quickly and accurately. We guarantee efficient and thorough electrical solutions that last. Let Precise take care of any electrical services so all you have to do is enjoy the results!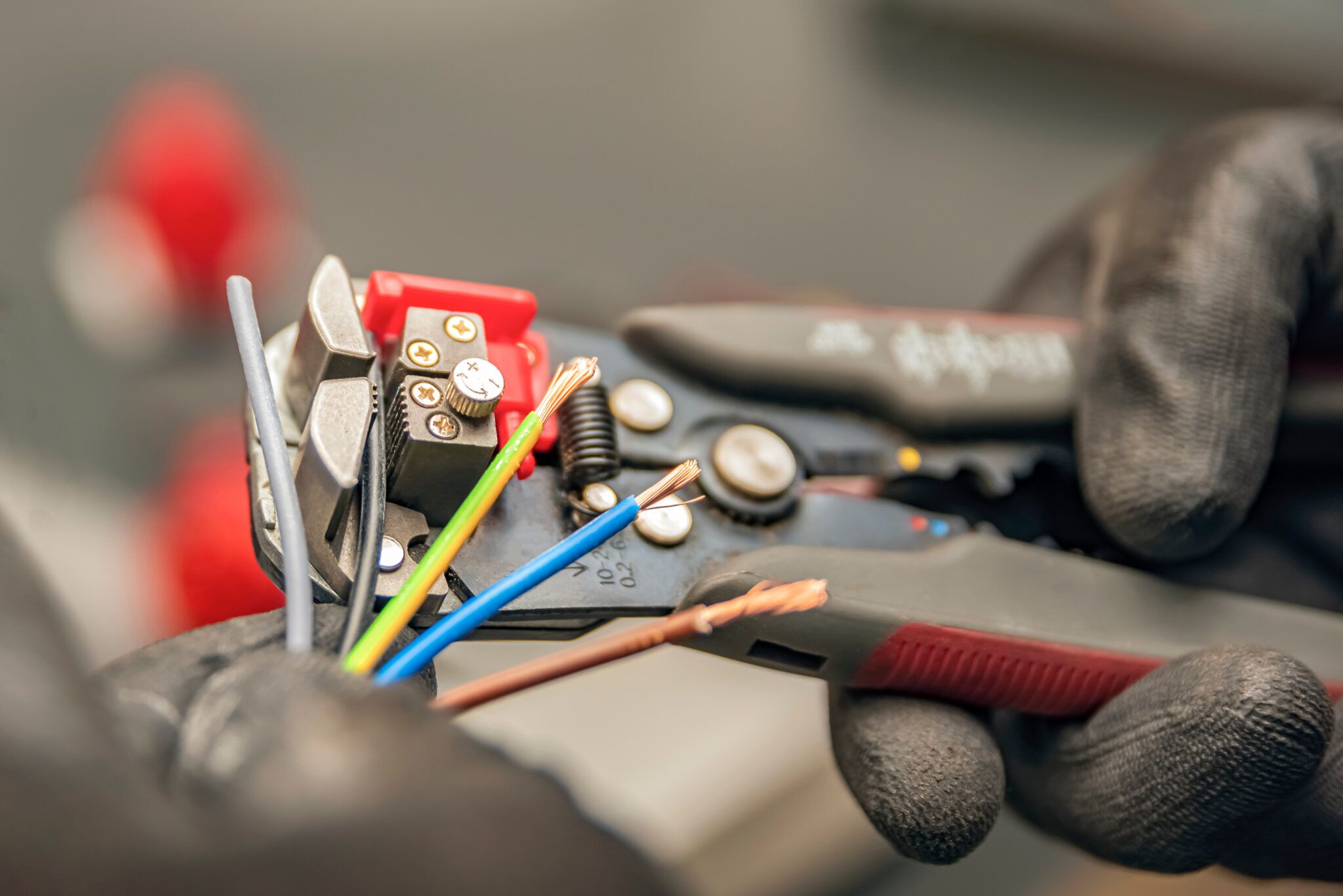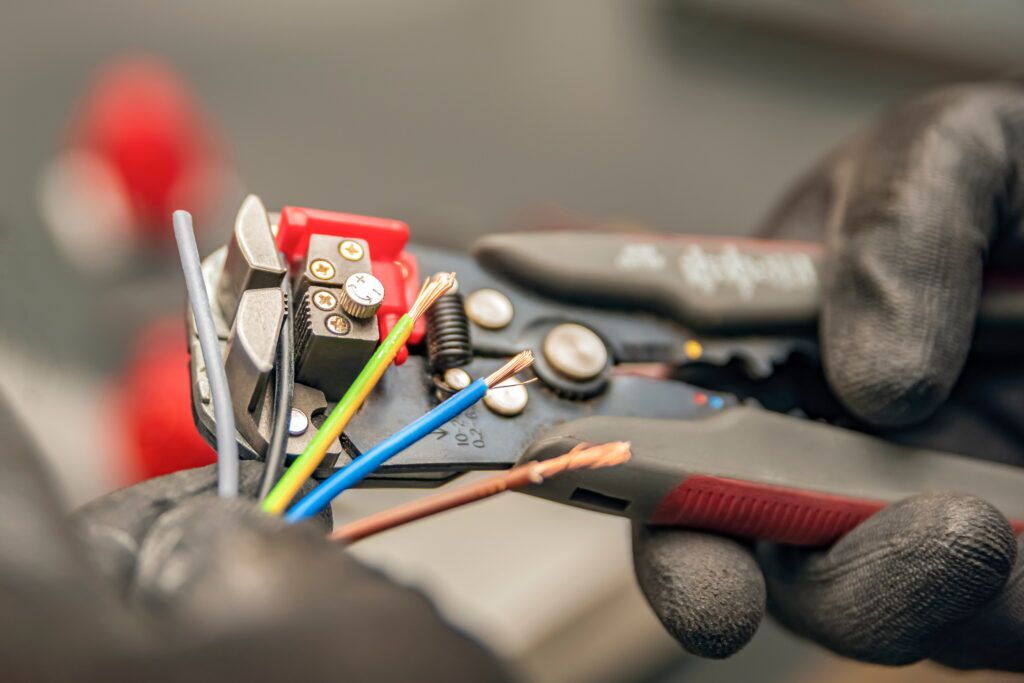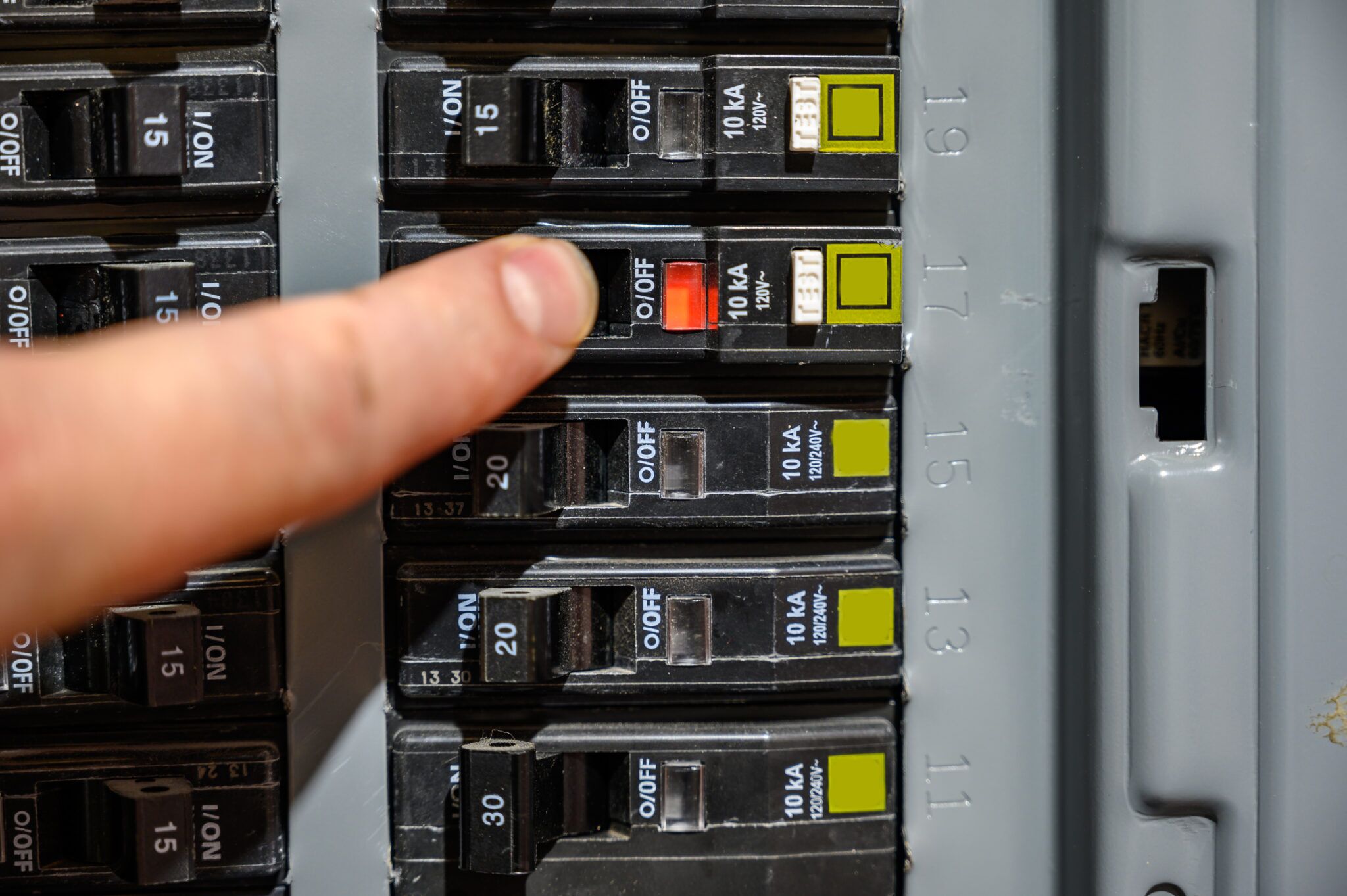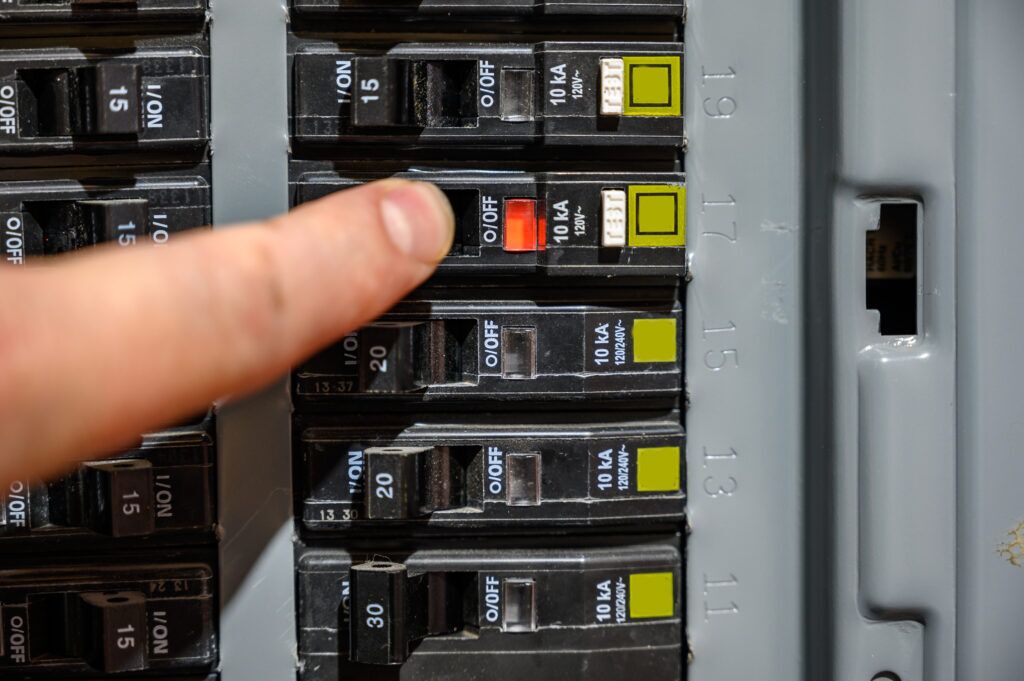 Electrical Panels/ Breaker Box
The success of your home's electrical system depends on the condition of your breaker box, or electrical panel. It is important that it works properly, otherwise you could be risking your property. Our team of experienced electricians in Central Arkansas have the training and knowledge needed to safely, accurately and affordably install or repair your electrical panel. If you're tired of looking online for an "electrician near me," then you've found the right solution. Call Precise today and get your electrical panel repaired or replaced by one of our expert electricians in Maumelle Arkansas or a neighboring Central Arkansas community. Contact our office for more information or to schedule an appointment with a licensed, insured, and certified electrician in your neighborhood.
Electrical Switches / Outlets
When you remodel or add appliances to your home you often need a new electrical switch or outlet. And older home often need their switches and outlets updated. Because they often get wet, areas such as bathrooms, kitchens, and outdoor areas require GFI outlets for safety. If you're looking for new outlets – Precise can help. Our skilled, licensed and trained technicians can handle any of your electrical needs big or small. Call us today!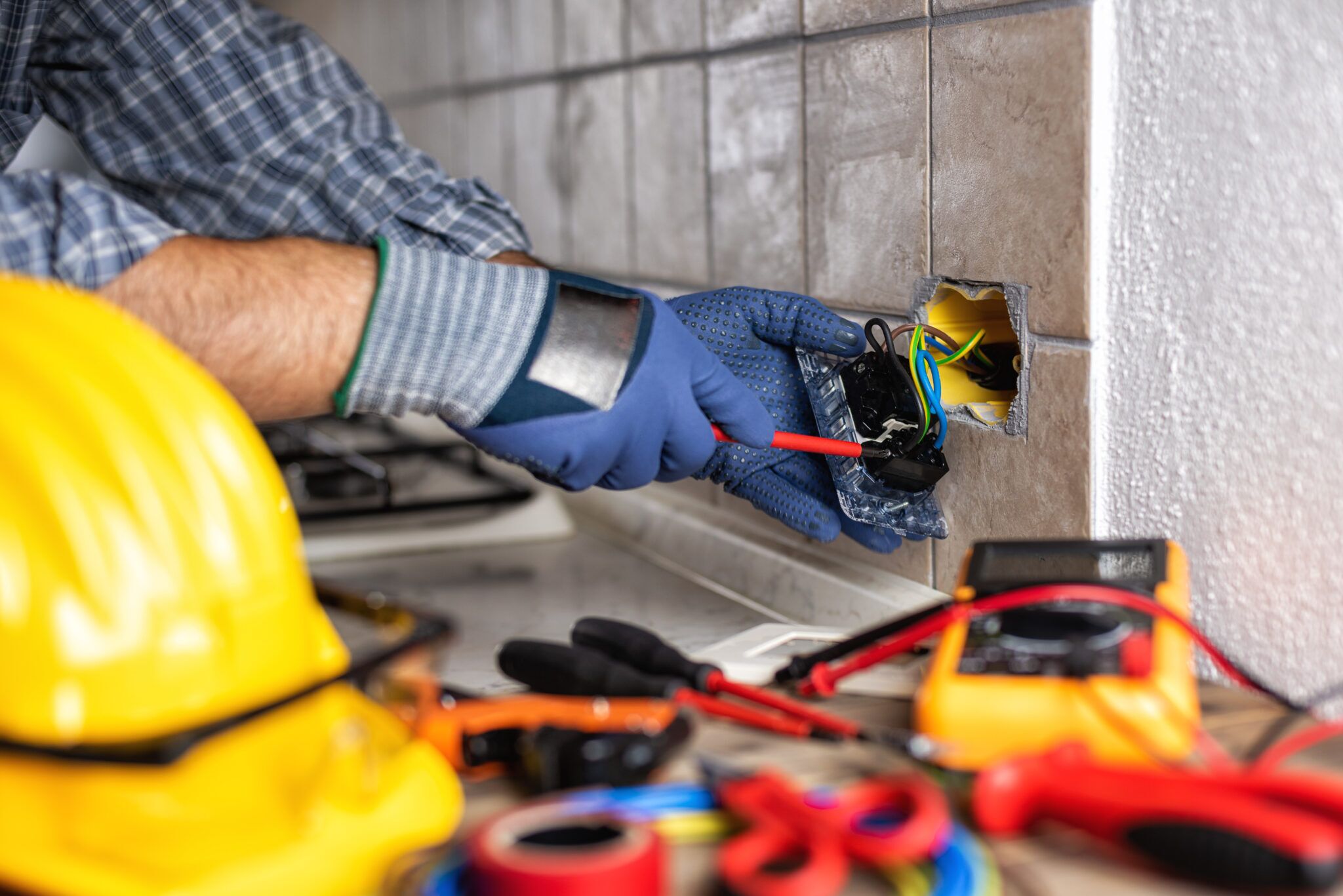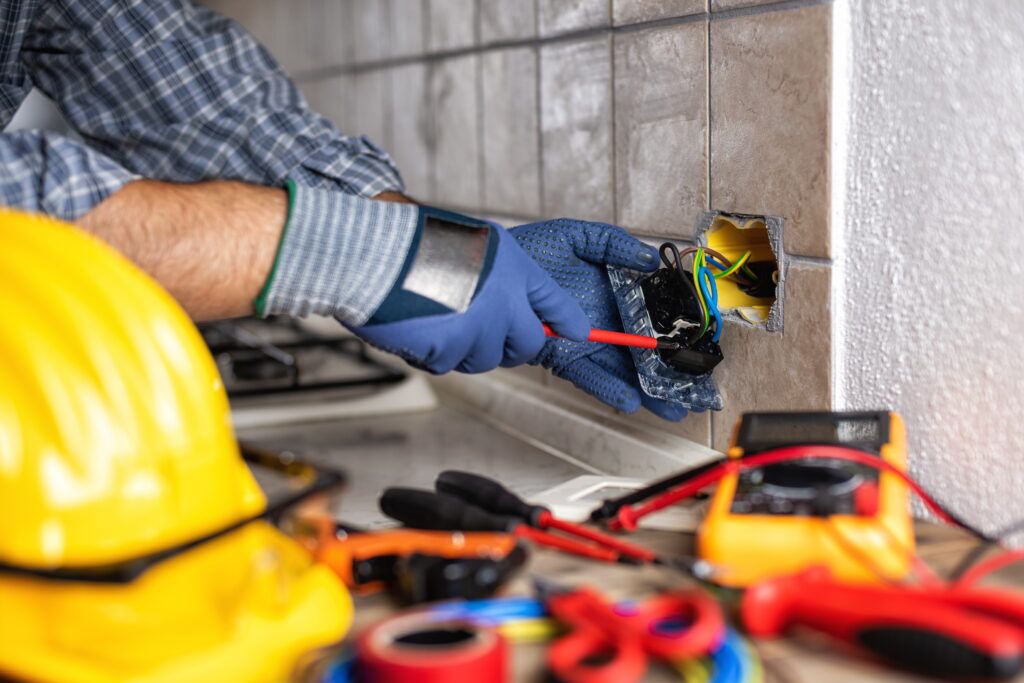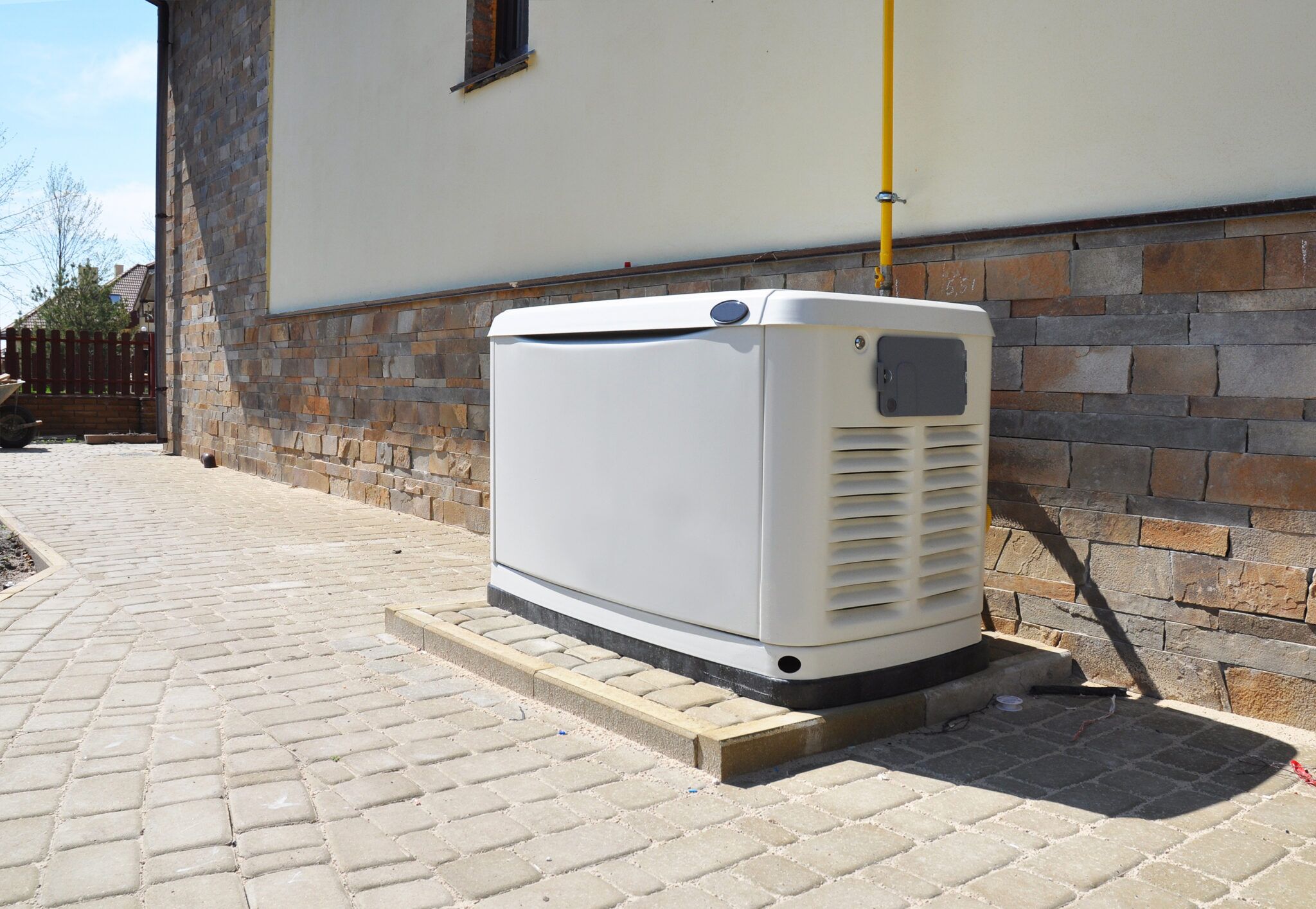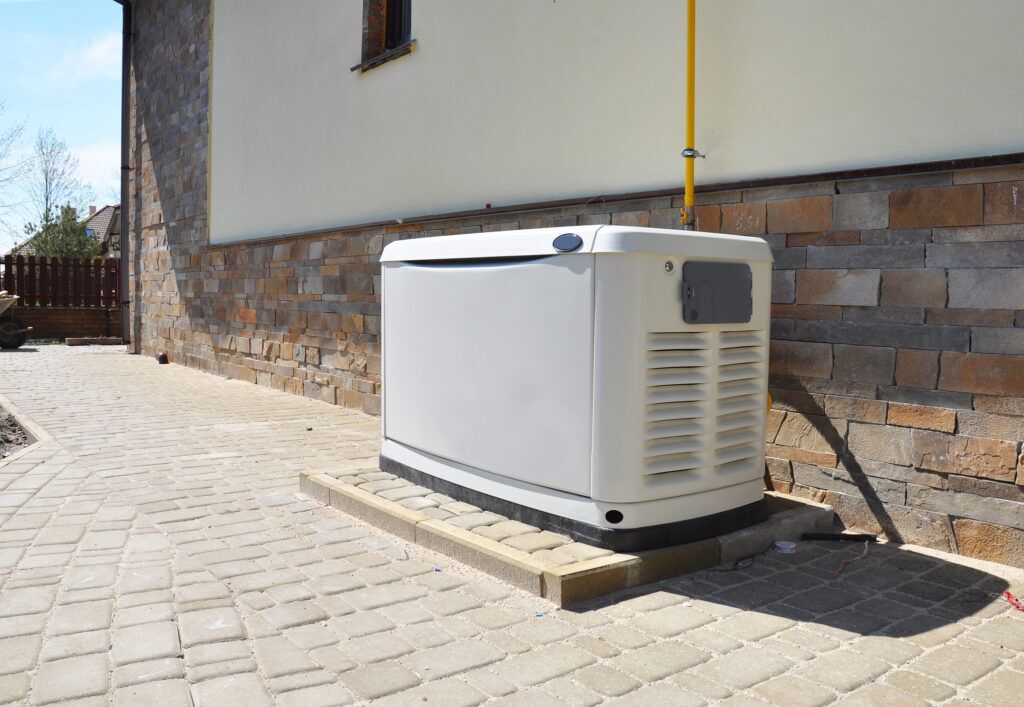 Generators
If you live in an area prone to severe thunderstorms or extreme weather, make sure that you have access to electricity, even when disaster strikes. Generators operate as standby devices which may back up your home's energy supply when electricity shuts off. In many parts of Arkansas this is not an unusual occurrence. The answer is to install a generator for your home. To do this you'll need a certified electrician who can safely install or repair your generator. Contact our team today and discover how a new generator installation in Arkansas can help protect and defend your property.